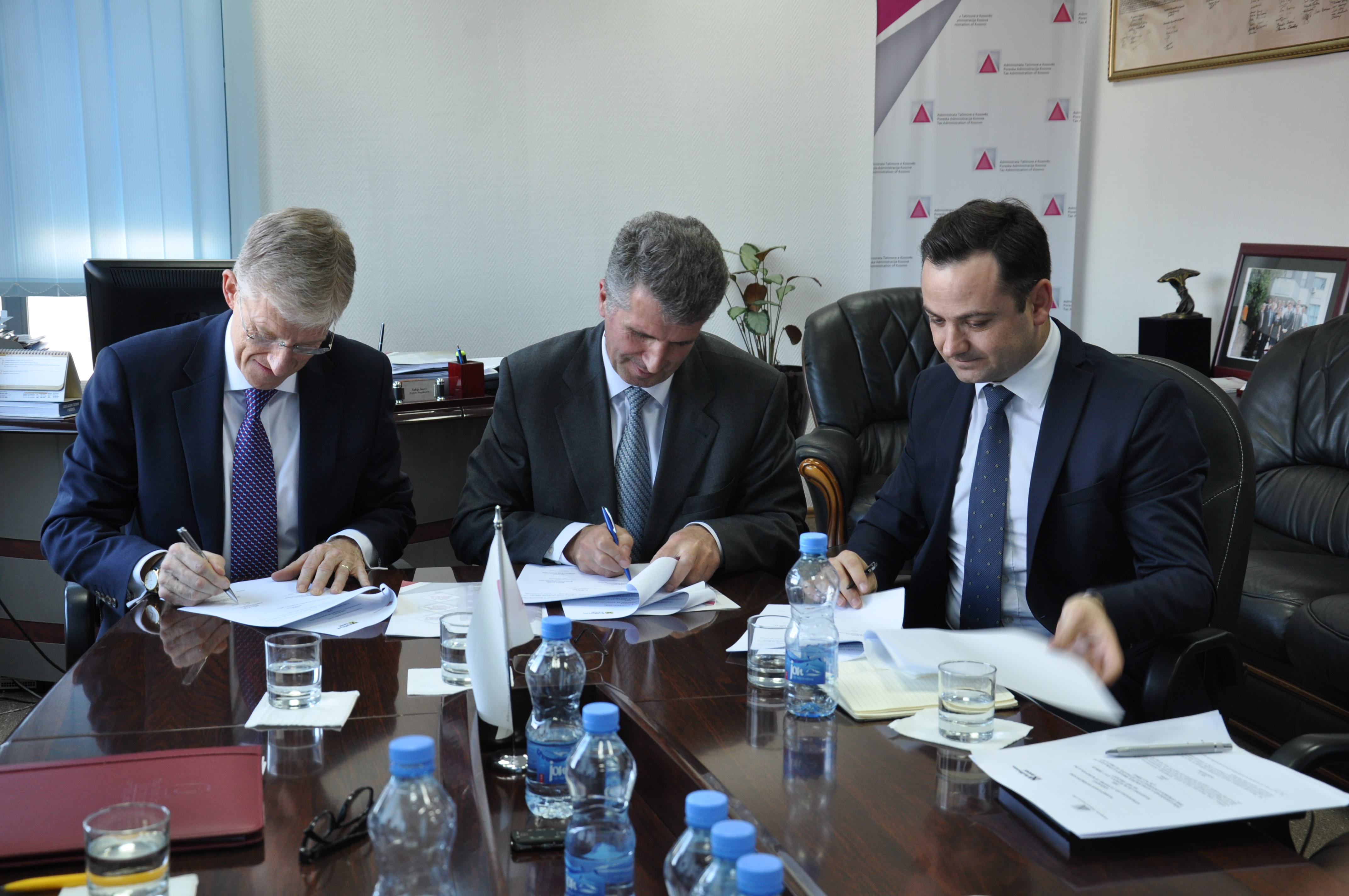 TAK Director General, Sakip Imeri and CEO of Raiffeisen Bank Kosovo JSC, Robert Wright together with the Director of Legal Department, Ilir Tahiri, today signed a Cooperation Agreement to facilitate communication, enhance the efficiency and provide the information of third parties to TAK by RBKO.
The purpose of this Agreement is to facilitate communication through inter-institutional cooperation, enhance efficiency in provision of information of third parties by RBKO to TAK, in accordance with the Law on Tax Administration and Procedures.
This Agreement applies only to electronic communications between TAK and RBKO, namely for dsc_0037submission of TAK requests and provision of information for third parties via email by RBKO to TAK.
This agreement shall not apply to other communications provided for by applicable laws in Kosovo.
This Agreement shall enter into force on the date of signature by the parties.